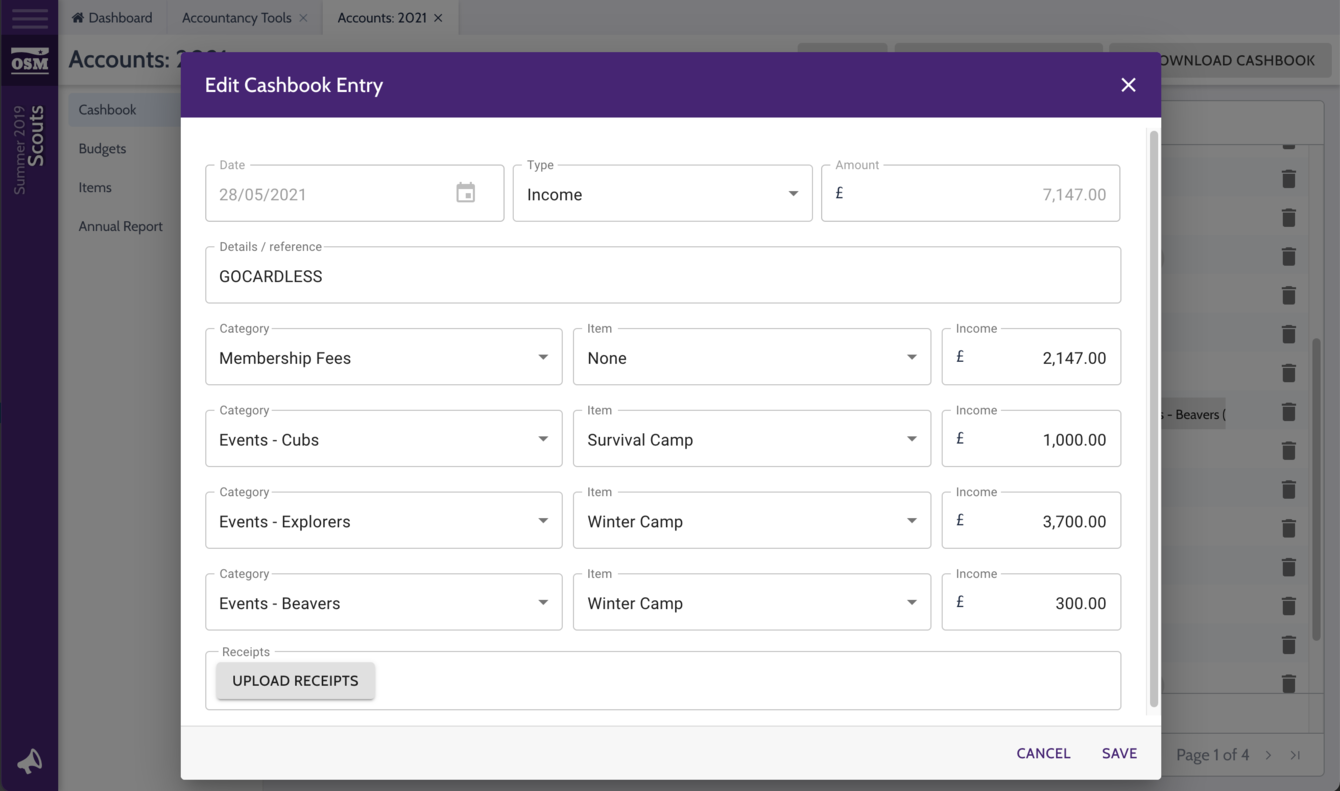 Cashbook Accounts
Import your bank statements and then categorise each transaction.
Artificial intelligence suggests the best category
GoCardless payouts are automatically split
Transactions can be split between multiple categories
Receipts can be uploaded for each transaction
Errors are highlighted
Supports multiple bank accounts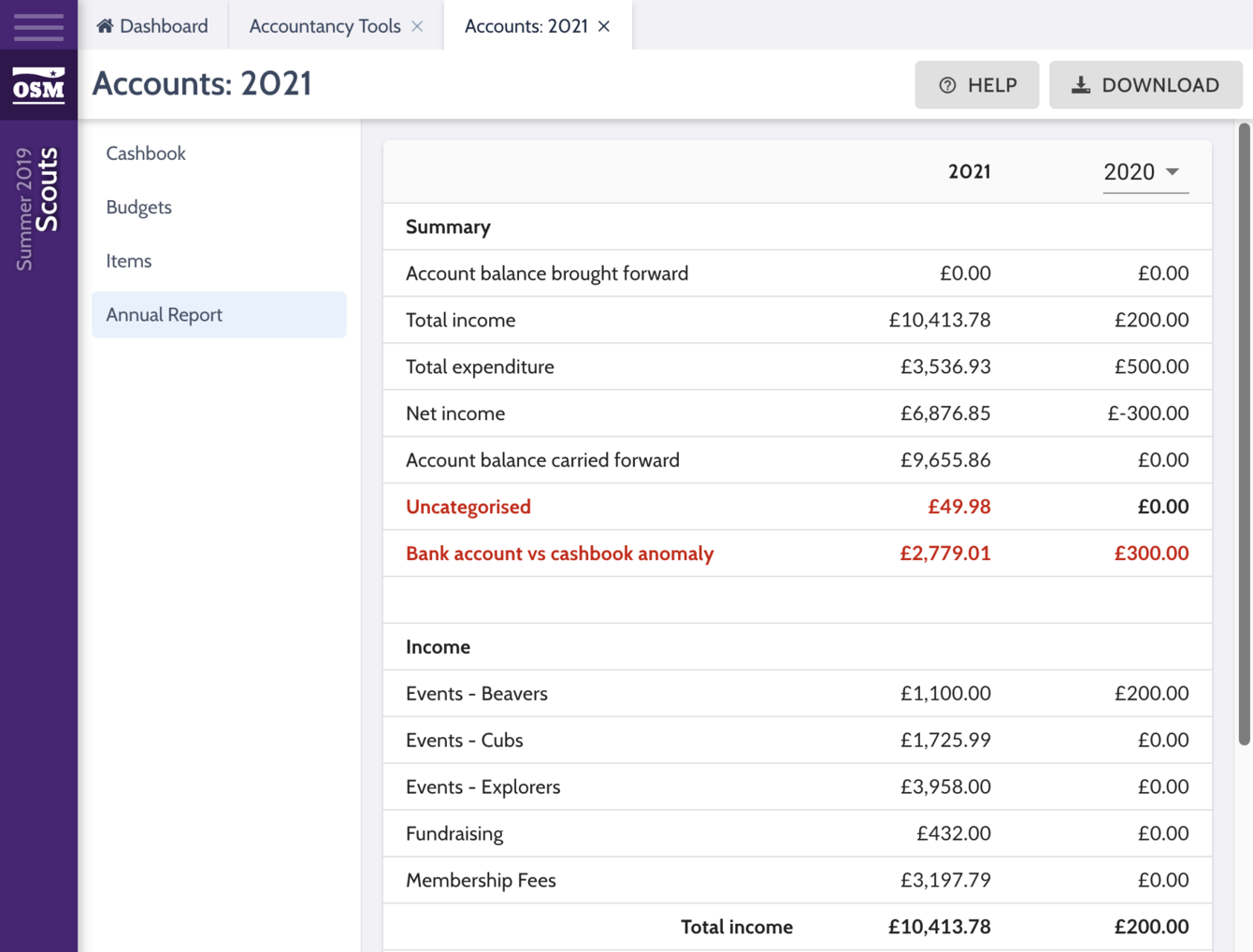 Annual Report
Generate your annual report with a click of a button.
The annual report is always up-to-date - no more last minute work!
Compare categories with other financial years
Accounting errors are highlighted
Download to spreadsheet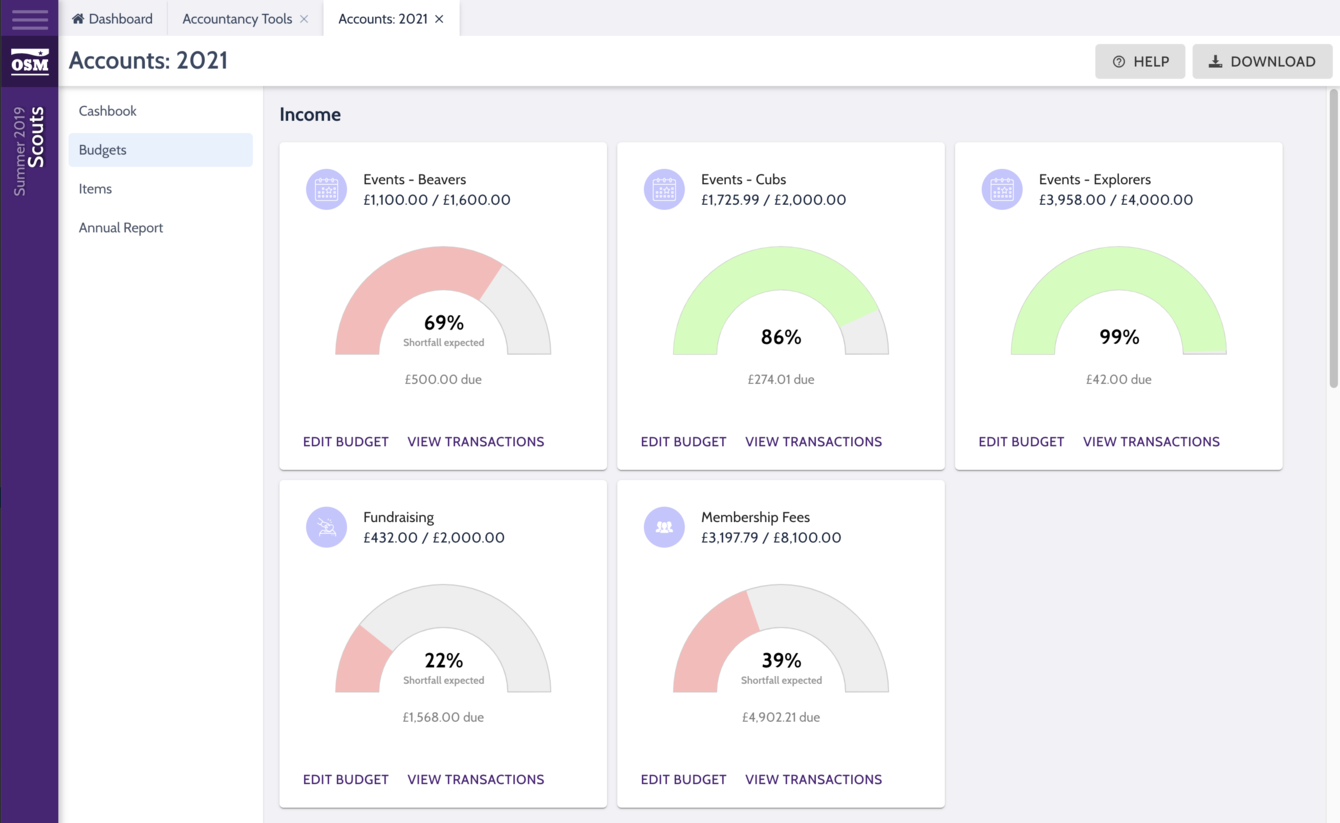 Budgets
Monitor actual income/expenses against expectations.
Graphical view of amount spent/received
Easily view transactions for each budget
Download to spreadsheet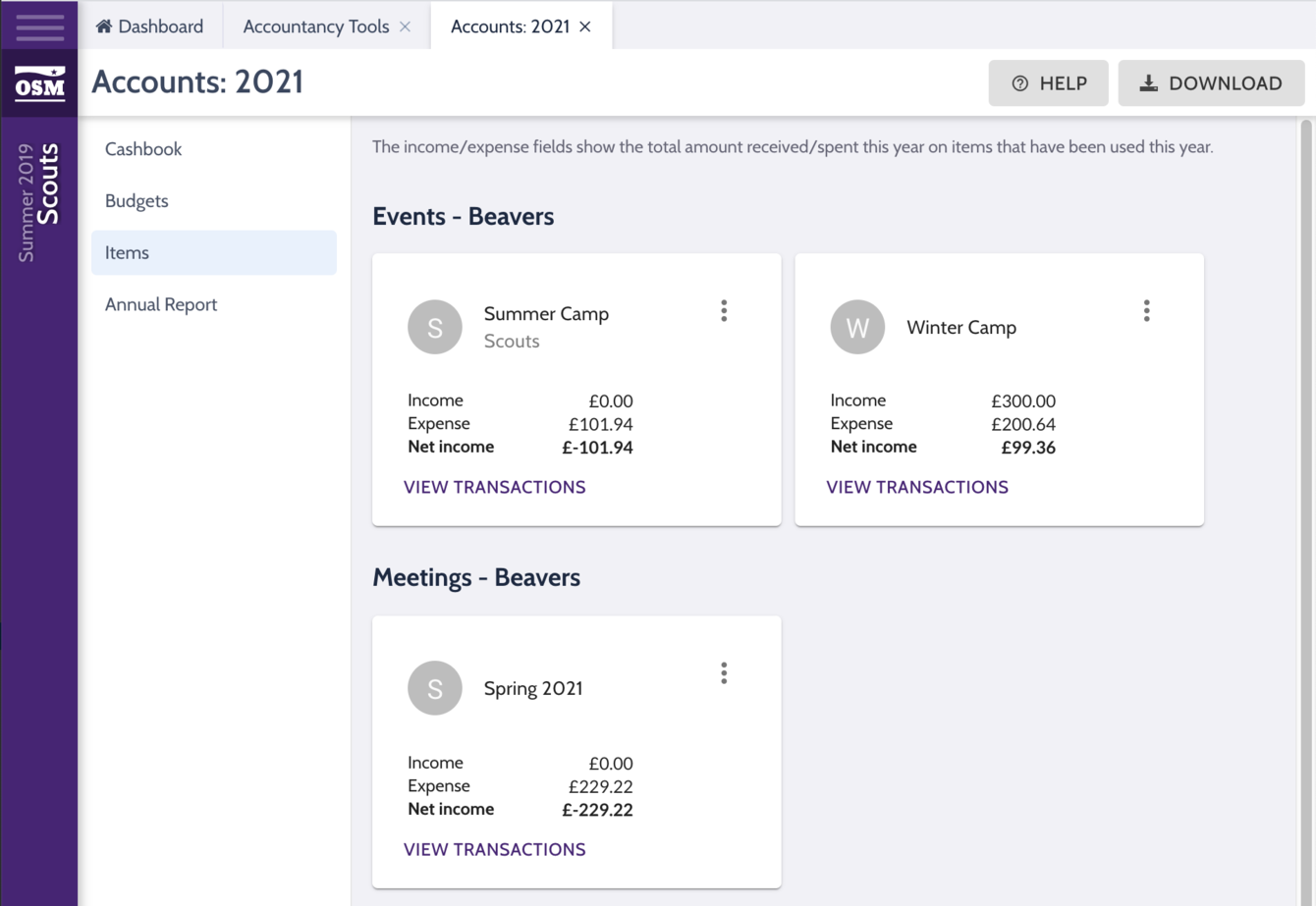 Items
Monitor the net position of items.
Items can be used for events, restricted funds, projects, etc.
Items can be linked with events in OSM, which allows leaders to check their finances are accurate
Download to spreadsheet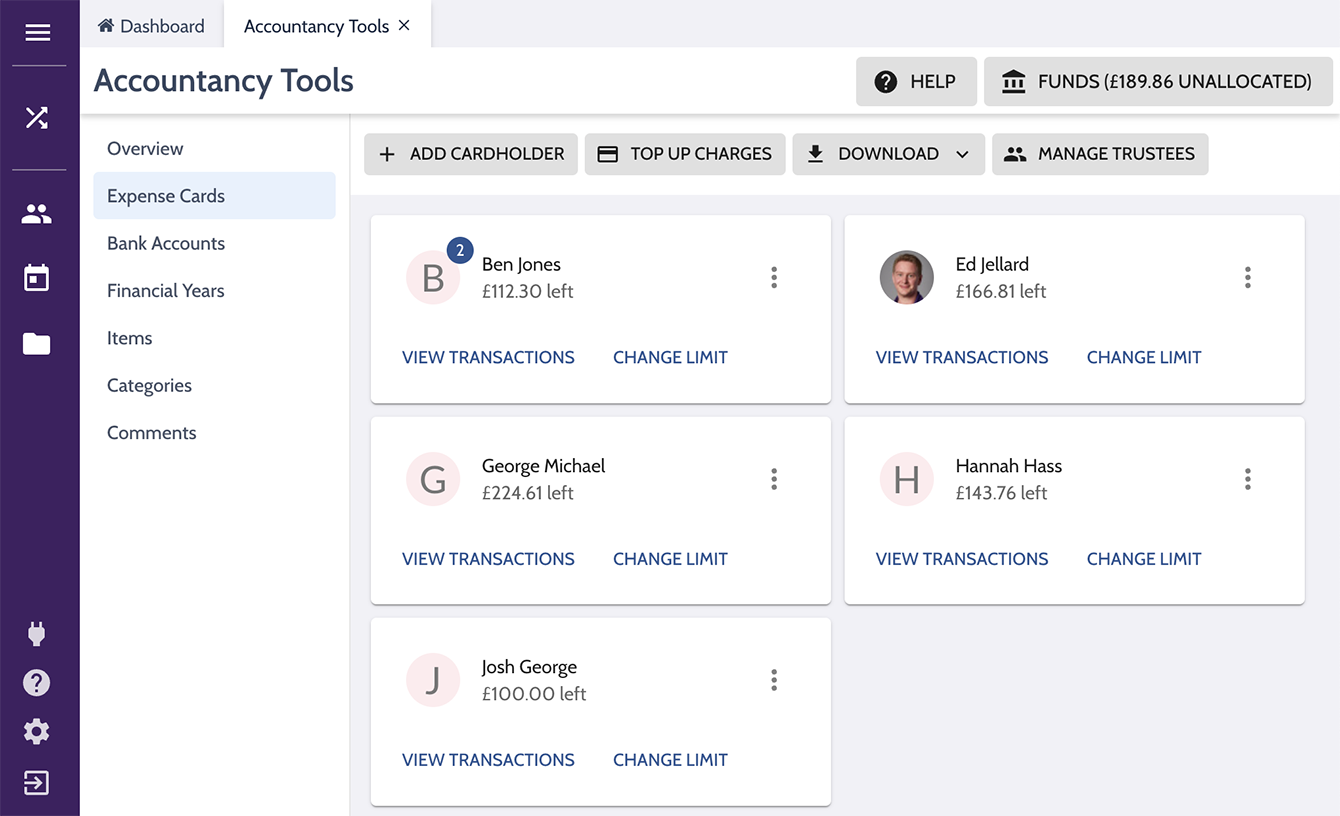 Prepaid Expense Cards
Stop spending your own money and increase financial controls/transparency.
Use our prepaid expense cards for all your transactions (e.g. food shopping, resources, venue bookings)
Integrates directly with the cashbook so the treasurer doesn't need to categorise transactions
Manage spending limits
Free to use for normal UK transactions
Treasurers love the tools!