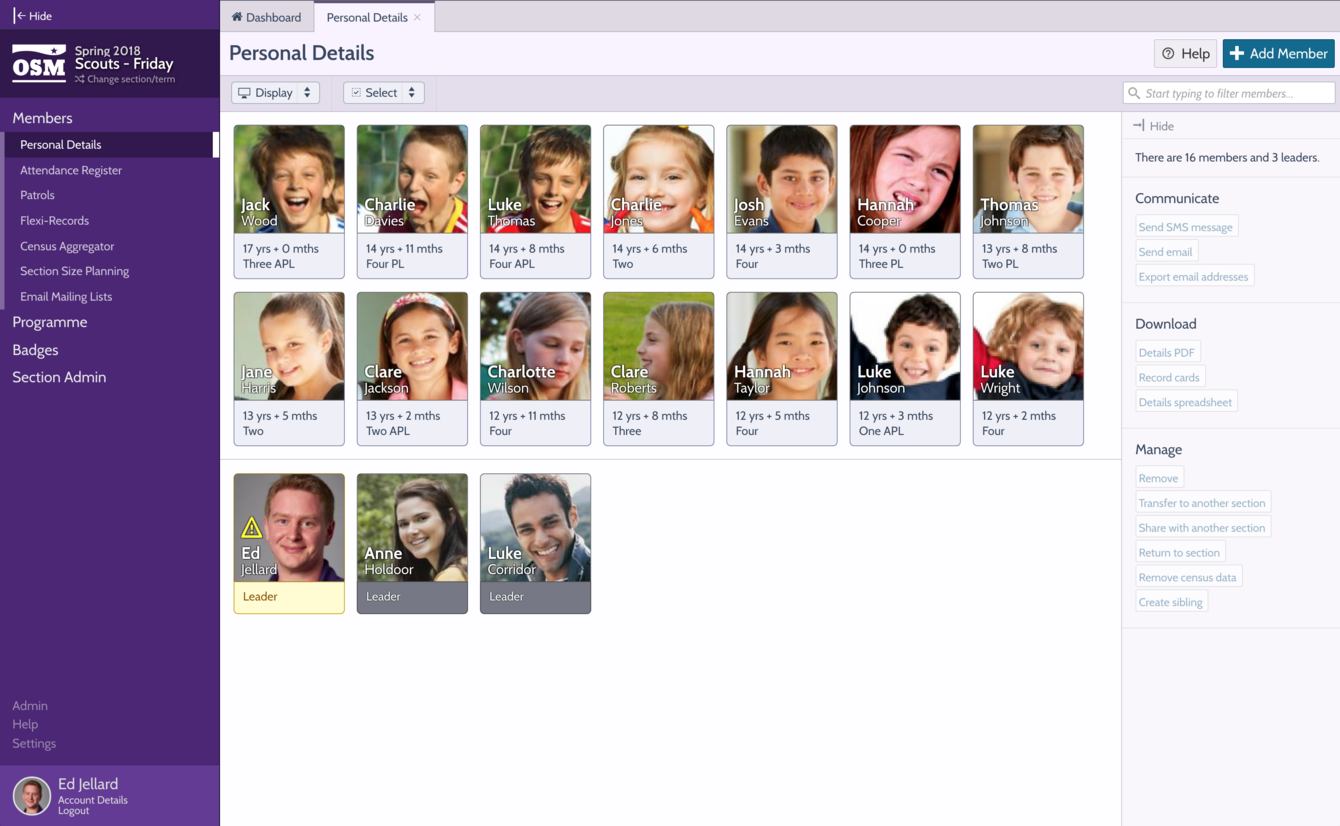 Group management
Communicate with your group and manage your members' progression through the organisation.
---
Send emails and newsletters
Send text messages
Transfer members through the organisation
Manage your emailing lists
Multi-leader access
Attendance register
Record payments
Export information to spreadsheets
Manage finances
Offline access
Waiting list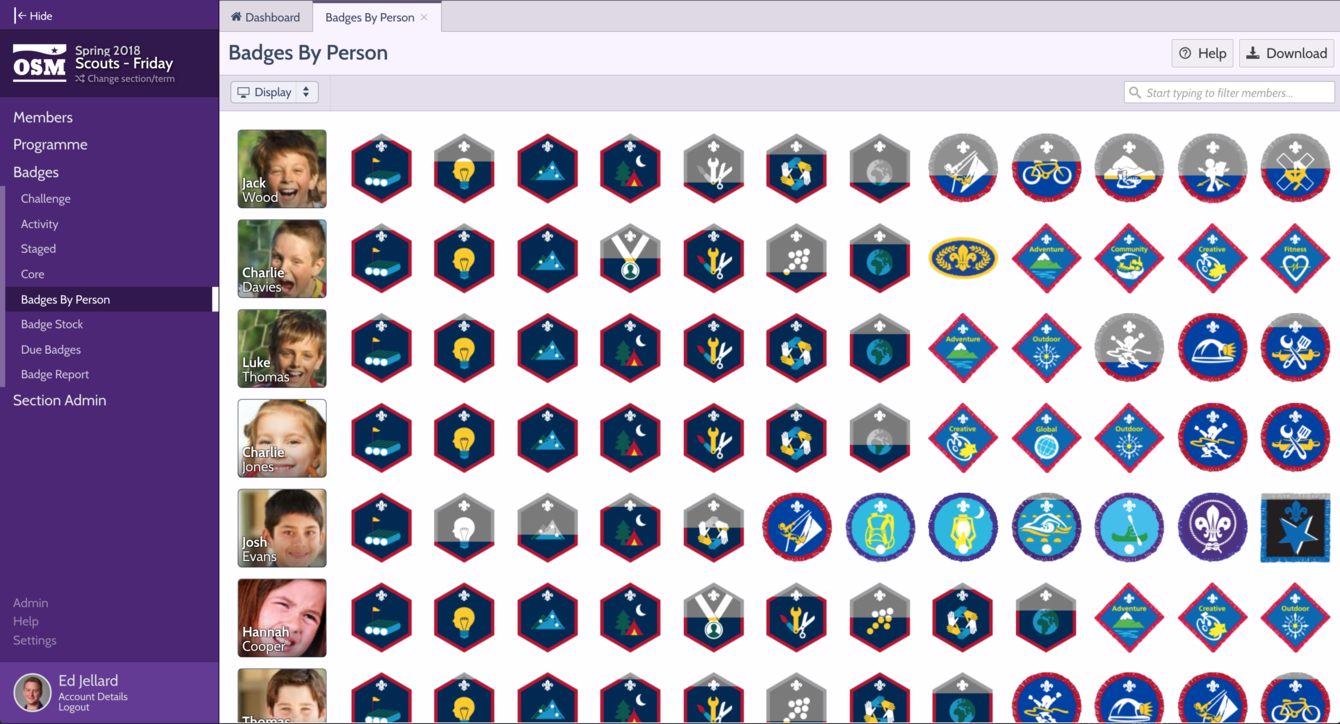 Badge records
Badge records can be automatically updated based on your programme and attendance register.
---
Badge records
Graphical progress view
Due badges
Downloads
Badge stock & shopping lists
Share badge progress with parents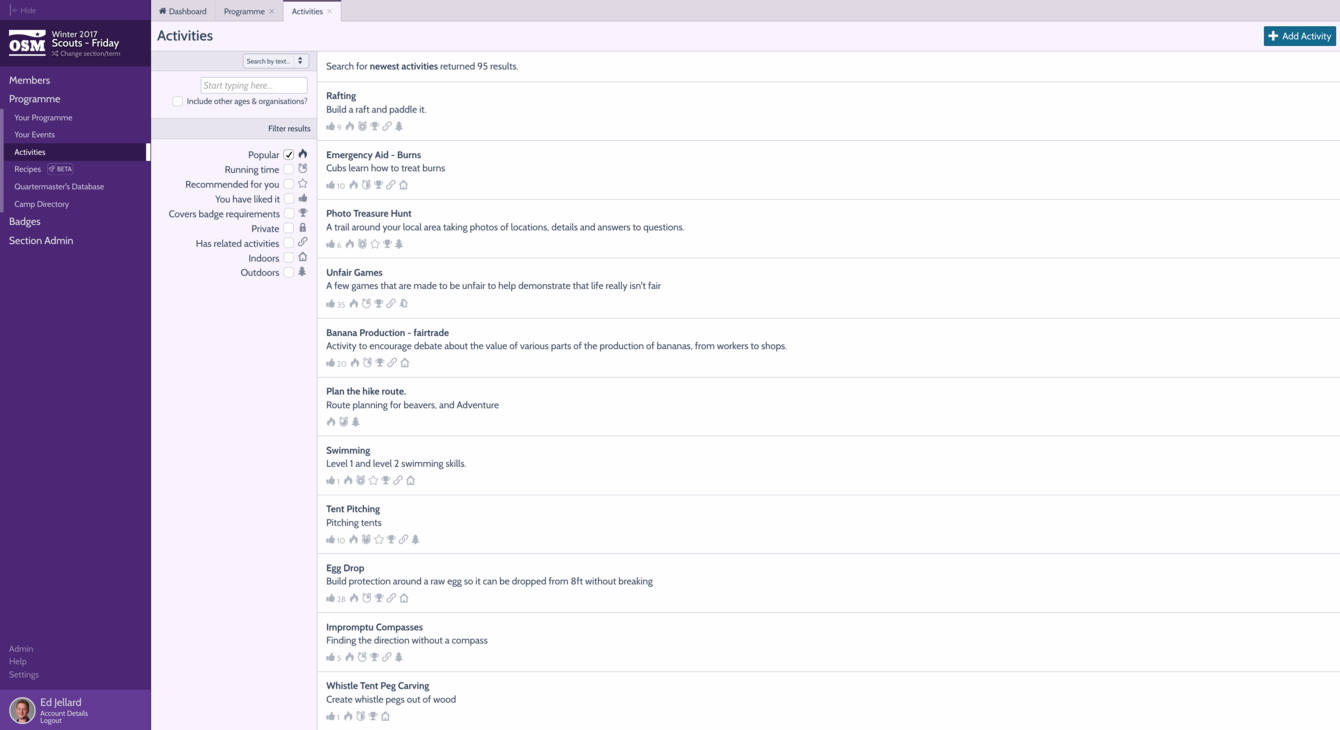 Programme planning
Plan and improve your programme with OSM's enormous database of over 15,000 activities contributed from leaders worldwide.
---
Plan your programme
Manage your events
Massive activities database
Parent rota
Quartermaster's database
Parent Portal
Allow parents to help you by giving them the tools to sign up to events, see the programme, view badge progress and view/update their contact details.
Learn more
Online Payments
Online payments is a quick, easy and secure way for parents to pay you for events and subscriptions - hassle free!
Learn more